My daughter loves to paint, and over the years I've learned to let her paint along with me sometimes, although I am naturally quite solitary when I'm working on creative projects. I had seen a cute painting of a fox here, and I thought it would be a fun addition to the "Woodland nursery" we're creating.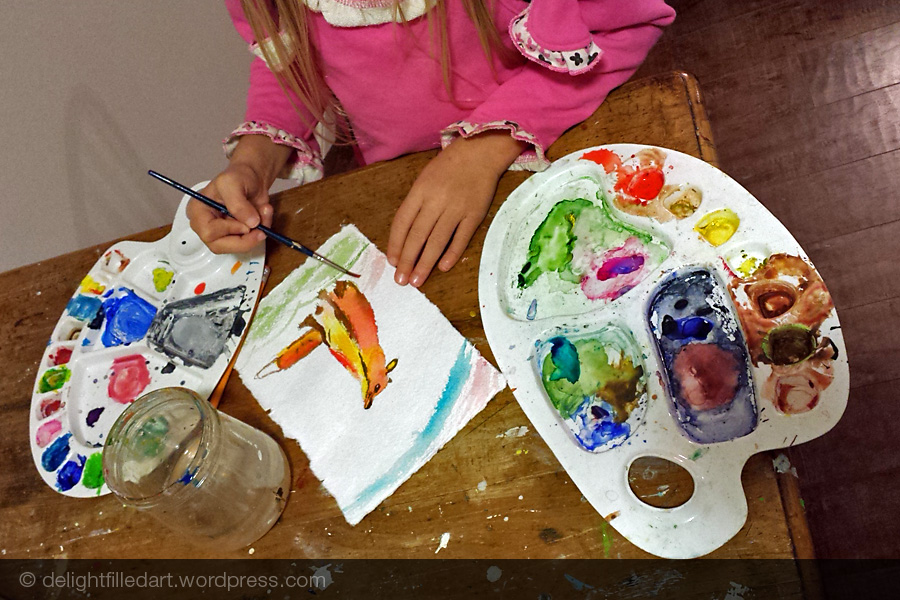 I find a lot of people are nervous to try watercolour. I started with this medium, so I quite like the effect you can get on real watercolour paper – the way the paint dries and the colours mix on the paper. We used rag paper out of a book I have. It quickly became clear that sketching this fox shape wasn't going to be an easy lesson for a seven-year-old, so she claimed my first sketch and I drew myself another one.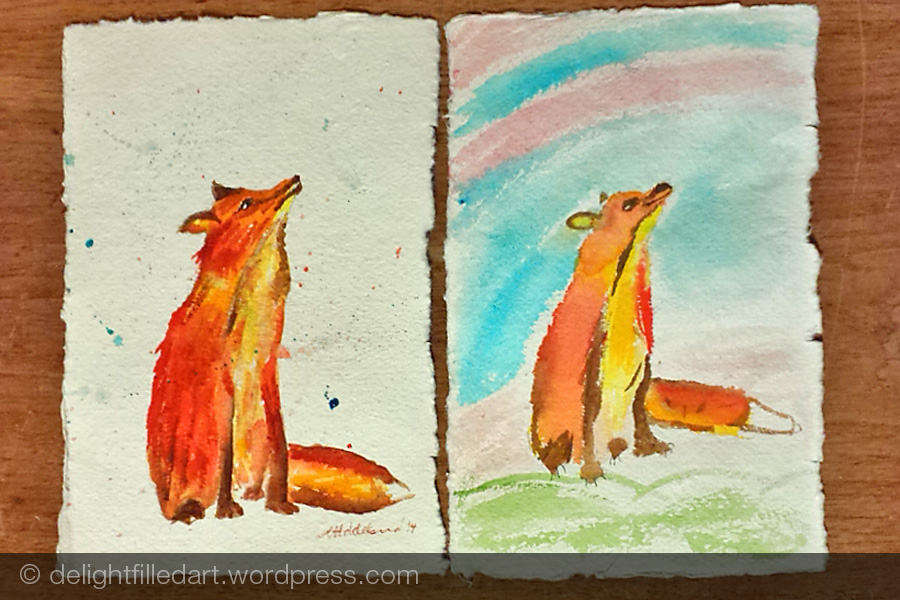 I plan to paint another one to fit into a pair of white antiqued frames I bought for the woodland wall. We'll also try painting fawns like this one.