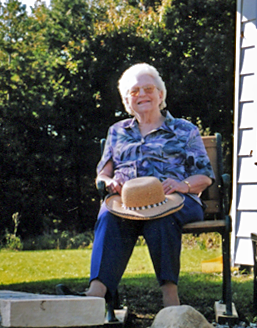 Monica (Colby) Duck – September 2, 1920 – October 7, 2011
Birds, flowers, berry juice, the colour pink, simplicity, calm – these are all words that remind me of Grandma. I tried to find a good picture of her, and realized that I don't have hardly any. But the snapshots of her in my memory are plentiful: standing in the kitchen in a tank top and white running shoes, bustling with dishes or canning; sitting with her feet up in her blue La-Z-Boy chair, doing some sewing using her magnifying light; walking along the "border" – the flower garden along the white picket fence that bordered the lawn.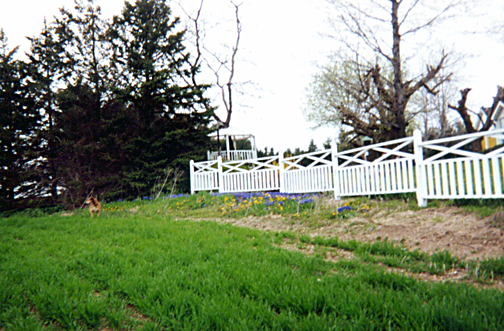 I spent a lot of time with Grandma, as she lived next door to us on the farm. Our grandparents lived the simple lives of farmers and Christians common to their generation. Her delight in the simple things of farm life and nature were a grounding refuge for me as a child.
From my earliest days, I spent a lot of time at our grandparents' house. As I've been told, at the age of 2, I once walked across the muddy lane connecting our homes by myself wearing crocheted slippers.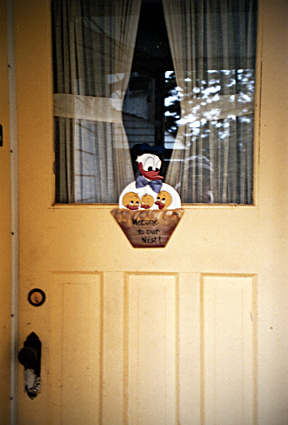 I loved visiting our grandparents' house – entering the sunny yellow kitchen, playing vintage games, drawing and writing books on the small desk by the kitchen window, playing with dress up jewelery, and drinking Grandma's famous berry juice (a mix of blackberry concentrate and lemonade) as we watched birds in the sun room. I could always count on a quiet relaxing visit and encouraging words from Grandma.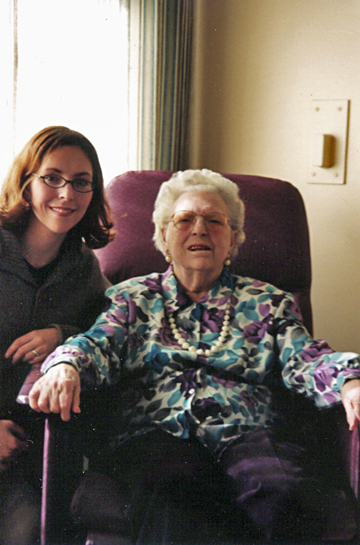 Grandma loved birds, flowers, and pretty things. One of the first pieces of news Grandma gave me when I came in was the count of how many Junkos or cardinals or upside-down birds they'd seen so far that day. She'd delightedly offer me a freshly picked rose bloom to smell, or take me for a walk to tour the various gardens surrounding the house.
I remember being called over quite often to retrieve garden produce to bring back home. Our grandparents loved to garden, and their yard was a virtual horn of plenty. I would be loaded up with muskmelons, lettuces, cucumbers and cherry tomatoes. And of course I had to stay and help eat the latest dessert, even if I had just finished my mother's delicious pie at home.
I remember going to Rondeau Park to count the deer. Of riding the tractor and wagon back to our woods for a "wiener roast." Of Christmas, made magical by the tiny village under the Christmas tree and votive candles casting a red glow on Grandma's famous refrigerator rolls, which I could have eaten by the dozen.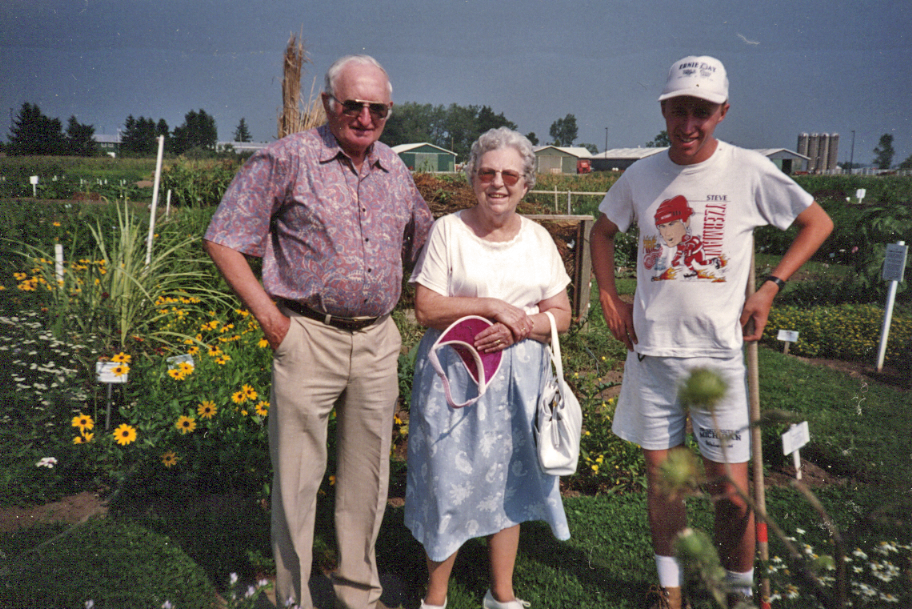 Obviously I can't share every story and memory but I can say that our time together was meaningful to me and helped me get through some of the more challenging years of my youth when I needed the stability, encouragement, and companionship. And although I have not lived nearby in the past 15 years, I'm glad I got to say good-bye to Grandma this August, when she did recognize me and we had a memorable visit. Thank you Grandma, for spending time with me.
More about Grandma: For Grandma