My paintings are still doing that dough thing, resting, while I am back to a busy work week. While I don't think I will actually finish any of these new pieces in time for the show, I did manage to finish revising my artist's statement again. It's amazing how much work goes into wording it. Funny, I was doing this very same thing 7 years ago on January 3 – check out this old post!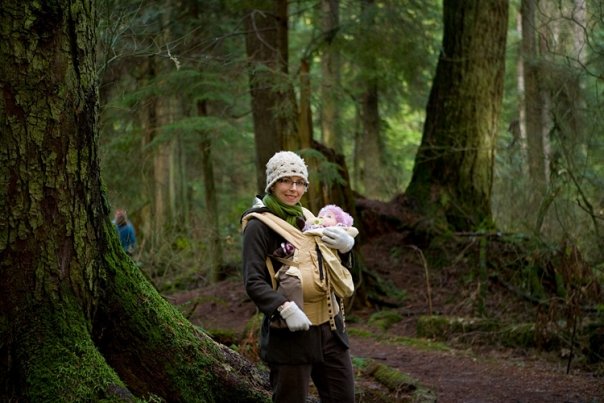 I was just thinking back to how much my life has changed since I had kids! Here is a post from four years ago. Back then, I was just getting used to having an infant. I was proud to be up and dressed by noon, just in time for my daughter's noon nap when I tried to spend a little bit of time doing a page in my art journal, then taking her for a walk in the rain in the ergo. We lived in Vancouver at the time.
Today is a typical winter day on the west coast: waking up my tiny children in what feels like the dead of night grayness so they can get ready for preschool. Heavy rain, so that I had to navigate the car like a tugboat along the highway. Stormy winds rustling the naked branches outside my office window, distorting my winter view of the distant trains and threatening the power so that I compulsively hover my fingers of the ctrl+s. And closing with a cozy evening with my husband, working on our art, always with espresso or tea, and of course my favourite pajamas and pile of books. The descent into rainy season isn't so bad after all.